School starts this week, and I cannot believe it! People always say that summer flies by... but they's be right about that. It's a sad, sad story for those of us who want that extra time outdoors in the sun, getting tan and eating ice cream at the beach (by now it's back to being too cold for good old Long Island Sound).
But I'm still excited. I mean, it's my Junior year! Okay, so I'm about to become one BUSY girl between XC and AP homework, but this is going to be the year when you really start to have fun at school: prom, spirit week, SATs, and just being an upper classman! But I'm nervous to see how I do keeping up on the blogging. It's a lot of fun, so I don't want to give it up.
I just hope you're enjoying it as much as I am.
What was I doing to prepare? Oh, you know... cooking.
Lots and lots of cooking.
I figured I could make a plethora of freezer meals/ already cooked oatmeal that will get super thick and creamy in the fridge so I will have another 5 minutes here and there to do other things. It better be worth it...I was cooking for 4 hours. (Who am I kidding? I loved every minute of that four hours. It was like my little present to myself. OF COURSE it was worth it!)
One of my favorite flavors, next to chocolate and peanut butter, would have to be pumpkin. Especially since school is starting up, I can finally say that it's "fallish" enough to start putting the pumpkin in just about everything. Plus, I was trying to be economical by buying the GIANT 40oz can, only to realize that most recipes don't call for more than 1/2 cup or so...
Oh well. All the more pumpkin-y items to make!
Here are the recipes that inspired my little pumpkin party: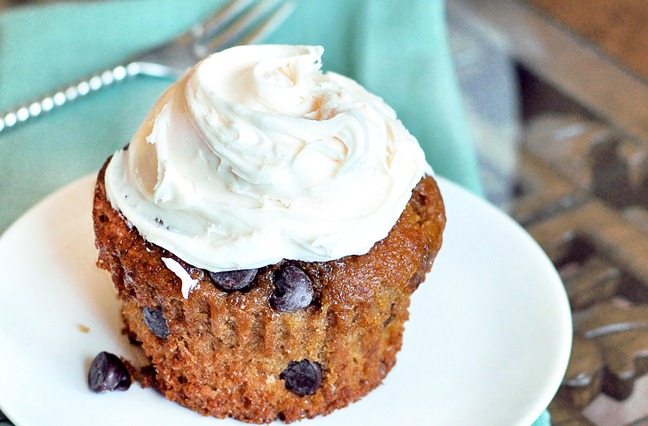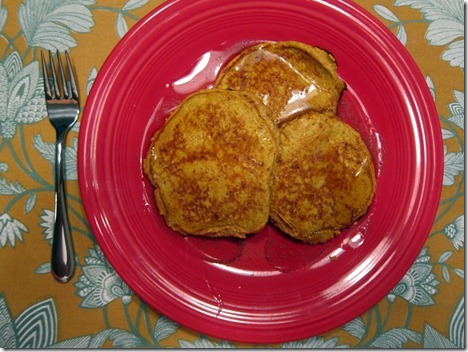 And best of all... I still have about 1/3 of my can of pumpkin left! Looks like there will be more baking in store for today! Now the awful dilemma as I decide what I want to make... (I'm trying to make things that will keep well or can be frozen so I can heat them up for a speedy pre-school breakfast or workout snack! See my post about what makes good pre-workout fuel
here
.)
Here's what I did to adapt the recipes:
Doubled the Pumpkin Oats Recipe so I could eat it TWICE, it was THAT good. Also, substitued 1/2 cup Kashi GoLean for the bran flakes to give it some more clusters, added 1 tsp dark chocolate cocoa powder in at the end, and substituted brown sugar with honey. Also, by leaving it in the fridge overnight, it got MUCH thicker and creamier, so I added another 1/2 cup almond milk before heating again and it was AWESOME. Even better than before, if I do say so myself. You could also eat cold as a pudding and I bet it would be great.

For Katie's muffins, I actually quadrupled the recipe so I could make 4 muffins and freeze them. Instead of chocolate chips, I added raisins, chopped walnuts, and coconut flakes. As a side note, I had to bake for longer because there were more muffins (about 20 minutes instead of 12).

For the Pumpkin Protein Pancakes, I subbed Greek Yogurt for the cottage cheese and also added 1/2 scoop vanilla whey protein powder to the mix. I added 1/2 tsp baking soda because I wanted my pancakes even fluffier (it worked!) and then, because I'm a naughty girl, I added chocolate chips to the batter (no measurements here!)

The Chobani Bread was slightly more work to recreate since I was totally changing the flavors, but I proceeded with as much confidence as I could muster. HA! Recipe, you shall not phase me! Instead of cinnamon, I used pumpkin pie spice (if you don't have this on hand, combine some nutmeg, cinnamon, cloves, and ginger). I subbed the agave with molasses for a different, deeper flavored sweetener (I used 1/4 cup). Instead of apple cinnamon yogurt, I used plain with 2 drops stevia, and then instead of the applesauce I used 1/2 cup pumpkin puree. I STILL used the softened apple in the bread because pumpkin-apple is actually a very nice combo and it gave the bread the extra lightness a midst a more dense cakey-part. As an attempt to be creative, near the end of the bread's baking I mixed together 1/4 cup oats, 3 T. chopped pecans, and 2 T. brown sugar and took the bread out to sprinkle these on. I then turned the oven to broil and waited to get a nice crust on top. Yumm!
Phew! Well, now you know how I spent a good portion of my day. How was your Saturday? Do you ever get really caught up in the kitchen just going around like a whirling dervish and trying to make 10 things at once? Tell me your story!After all, as I had to remember when trying to make adaptations:
IT IS BETTER TO DO THE WRONG THING THAN IT IS TO DO NOTHING.
What do you think of today's quote? Tell me!